Your Simple Franchise Solution for Sourcing, Identifying and Retaining Top Talent
If you'd like a continuous flow of qualified candidates, ranked and scored specifically for your franchise's unique needs… all you have to do is say YES.
We'll do the rest.
FRANCHISOR BUSINESSES
Effective third-party sourcing for your franchisees
More than 20 years of industry experience
We specialize in working with franchise companies
Customized job- and company-specific talent criteria
FRANCHISE OWNERS
Fast-track hiring top talent for your specific needs
Pre-written and fine-tuned job descriptions
We partner with INDEED, post and send you qualified candidates – all done FOR you
Only pay for the months you have hiring needs
How it Works
We are the Faster, Simpler Franchise Solution
for Providing Quality Candidates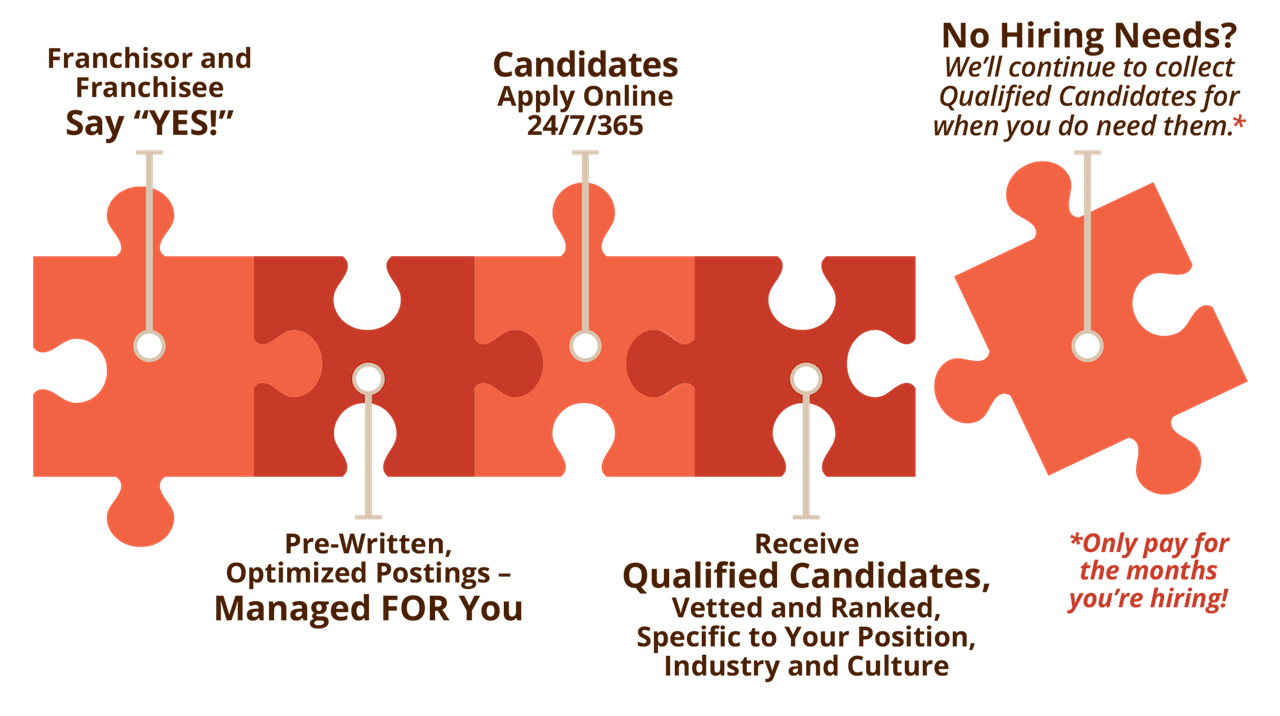 PredictiveTalent™ is your franchise hiring partner. There are zero start-up fees and a flexible, low- cost monthly plan. You only pay for the months you need – and we continue to collect applications, even when you're not actively filling jobs. When you're ready, it's as simple as turning on a faucet. We even submit postings to INDEED for you.  Give us a try today.
How Does the Process Work?